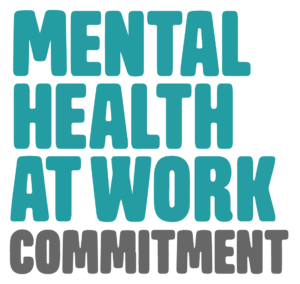 We're committed to achieve better mental health for all staff.
At Anderson Quigley, we want to improve and support the mental health of our employees. In a survey of UK adults conducted by Business in the Community in partnership with Bupa in 2020, only 51% of employees say they feel comfortable talking about mental health in the workplace, whilst 39% report they have experienced a work-related mental health issue in the last year.
That's why we have signed up to the Mental Health at Work Commitment. Developed with the knowledge and expertise of mental health charities, leading employers and trade organisations, the Mental Health at Work Commitment sets out six clear standards based on what best practice has shown is needed to make a difference and better equip employers to create an environment where employees can thrive.